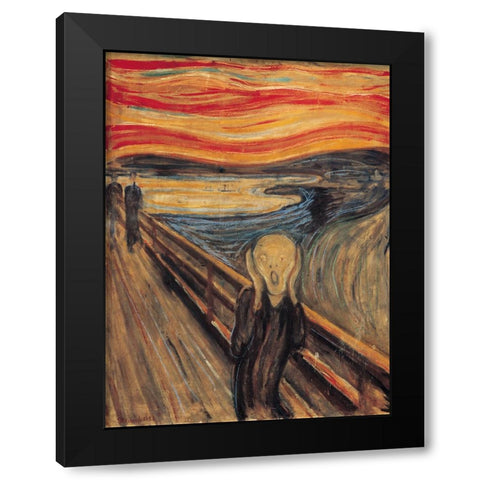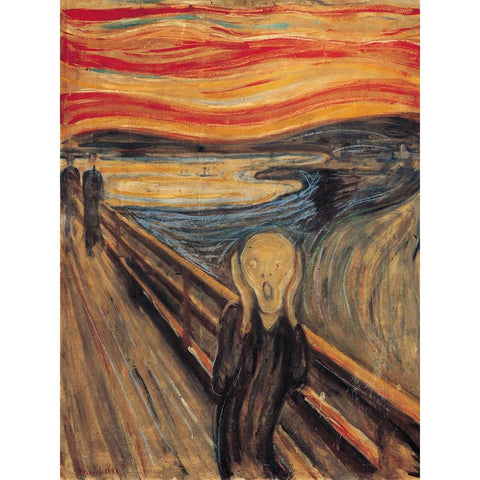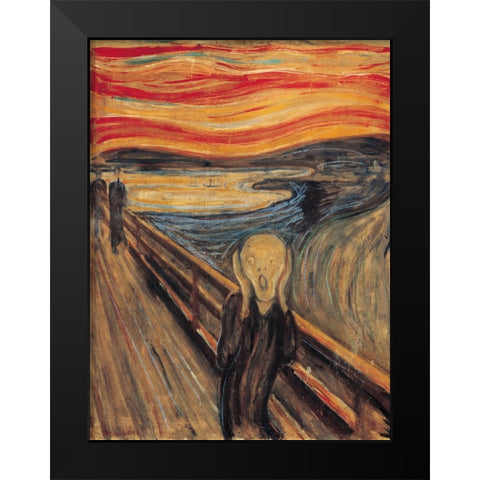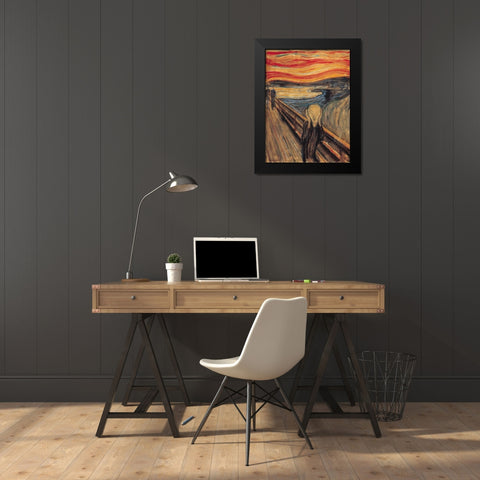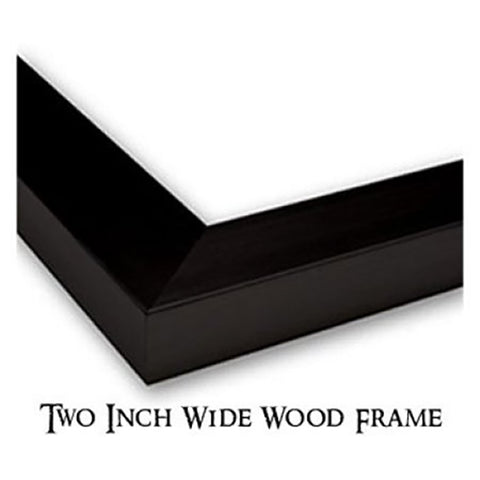 The Scream Black Modern Wood Framed Art Print by Munch, Edvard
$29.99
Three Different Ways to Buy....
Browse and Buy

View our Milions of art images and purchase the art in any of the frames we have selected for you in the sizes posted. This is the quickest and easiest way to buy from us. We custom frame every order within 24 hours of order placement. Choose this way of buying if you want to receive your custom framed art quickly. The selected frames above are the best selling frames we offer.

Find Your Favorite Art & Frame

Find the perfect art or photography piece for your decor. If you do not like any of the frames we show above, browse our thousands of frame options under the FIY Custom Frames section. These frames are high quality wood frames and will cost a little more. Email us directly and we can help you with your custom order. We will then custom frame your chosen art with your favorite frame... and ship it out to you.

Frame It Yourself Custom Frames

Do you have your own art or family photos that needs a frame? View our thousands of high quality wood custom frames. Enter your exact sizes and our certified framers will make your frame to your specifications. We will ship your frame directly to you. You can easily place your art, poster, photos, or anything at all directly into the frame... and hang. We include everything needed (Frame, acrxylic, backing, hanging kit).
Why Buy From FrameToWall?
So Many Reasons Why FrameToWall is the Best Way to Buy Art and Frames Online......